2013 LEICHHARDT AWARD WINNER

The Leichhardt Award was conferred on Andrew "Andy" Wilson at a dinner at BURP Restaurant in Mackay, during proceedings of the  joint ACARP-BBGG meeting held at Central Queensland University (CQU) on 17-18th June, 2013.  This award recognises Andy's involvement in BBGG & ACARP and in the development of young Geologists's through mentoring programs at Anglo American & CQU.
Andy Wilson's 2013 Leichhardt Award citation can be viewed by clicking here.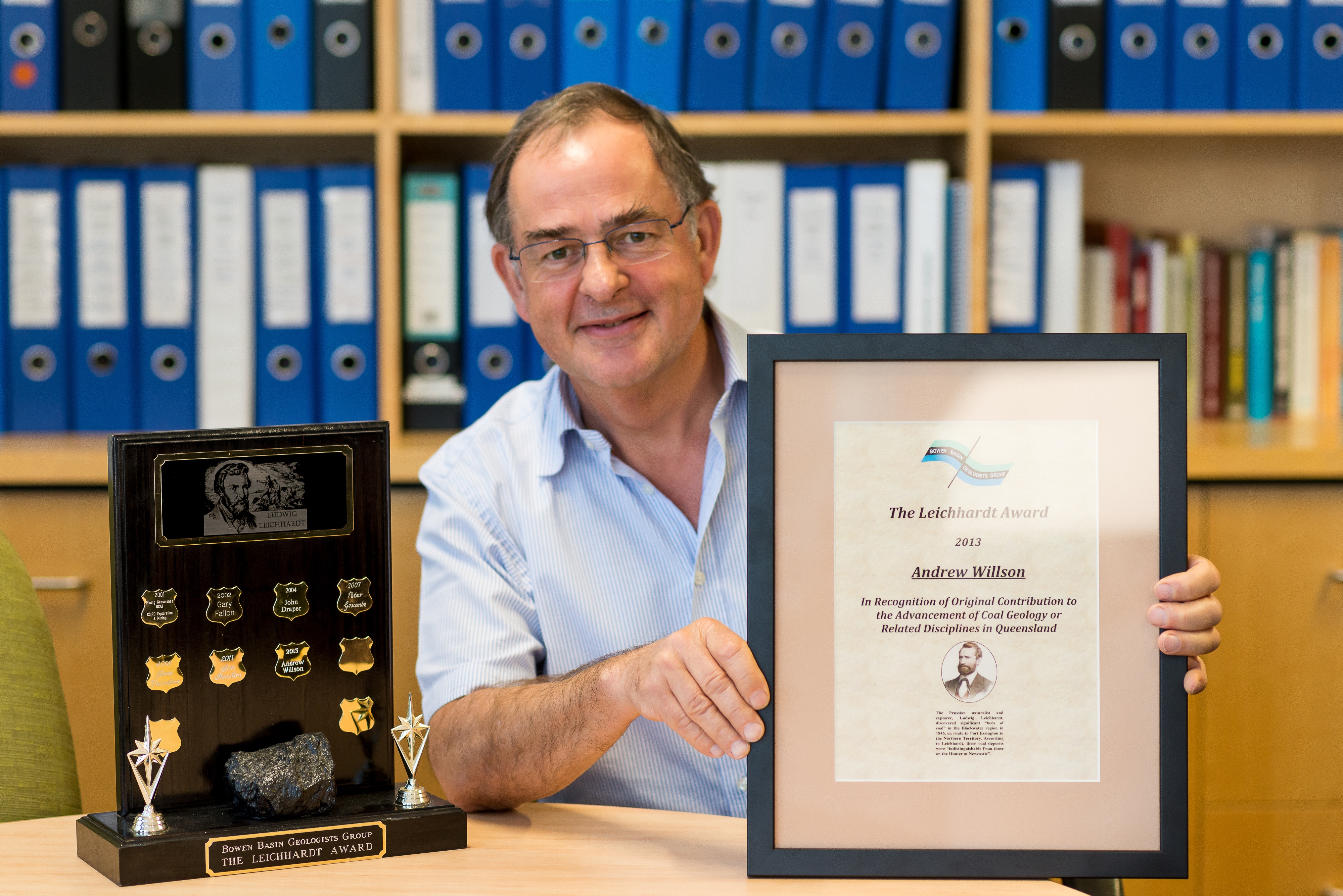 Andy Wilson with his Leichhardt Award (image courtesy of Anglo-American)